Author: Sal Serio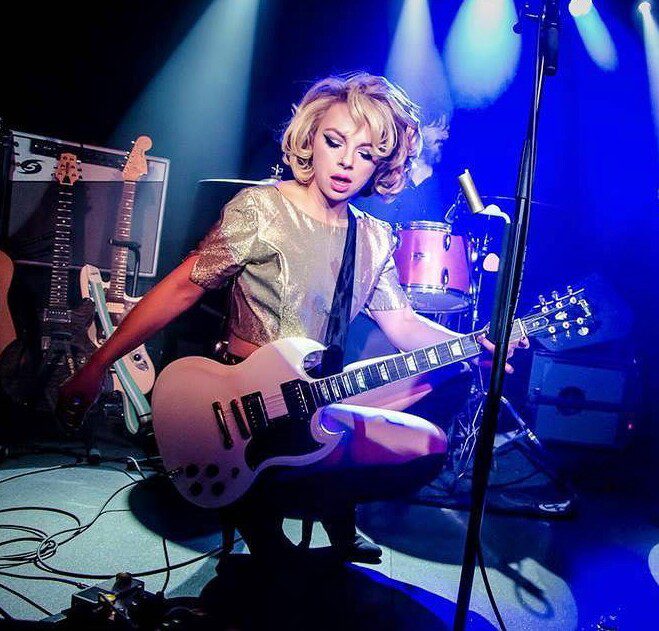 Kansas City-based guitarist and singer Samantha Fish brings her high-energy live show back to Madison for an anticipated performance at the High Noon Saloon, on Thursday, December 13. In the summer of 2017, Fish and her band wowed a Madison festival audience with her set opening for Foxygen at one of the Central Park Sessions, which left several music fans reeling and discussing for weeks afterward. Therefore, it is thoroughly appropriate that Madison emphatically welcomes Samantha Fish's return, this time as a headliner.
Fish is currently touring with a bountiful 7-piece group to fill out her sound, which she describes as "R&B, soul, Americana, and rock 'n roll". Her set promises to be heavily spiced with selections from the recent Belle Of The West and Chills & Fever full-lengths, along with some special surprise songs thrown in for fun and excitement. Note that Fish has recorded with many well-known producers and collaborated with notable musicians, for example, Luther Dickinson (North Mississippi All-Stars) produced Belle Of The West, and members of the Detroit Cobras back her up on the Chills & Fever album (both released in 2017). Accolades continue to accumulate for Samantha Fish, who in 2018 has been awarded Best Modern Roots CD for Belle Of The West, Best Independent Blues/Soul Artist, and Best Stage Performance (Independent Blues Awards); also Female Blues Artist Of The Year (Annual Living Blues Awards) and Contemporary Blues Female Artist Of The Year (Blues Music Awards).
At only 29, Fish's tough-life/tough-love lyrics may seem to belie her years, but consider that she's been performing professionally for 11 years. Experience adds to the fiery delivery of her soulful vocals, and there's no denying the red-hot guitar licks for which Fish's reputation is founded. Experience also has resulted in growth and diversity in the songwriting department which makes it troublesome to simply categorize her music as "blues". A restless outlaw soul, one has to imagine that the best is yet to come for such an active performer that is still inquisitive and seeking new ways to express herself.
Opening the show at the High Noon is Baton Rogue guitarist Jonathon Long, who is also making a stir with his recently released self-titled album on Fish's Wild Heart Records label. Samantha Fish produces and collaborates with Long on the 11-song effort, and commented, "I felt the songs cut straight to your soul [and] left everybody's jaws on the floor". Given this association and mutual admiration, might we see Fish and Long on stage together at the High Noon concert? There's only one way to know for sure. The show starts at 8:30 pm on December 13th, and ages 18 and up are welcome to attend.