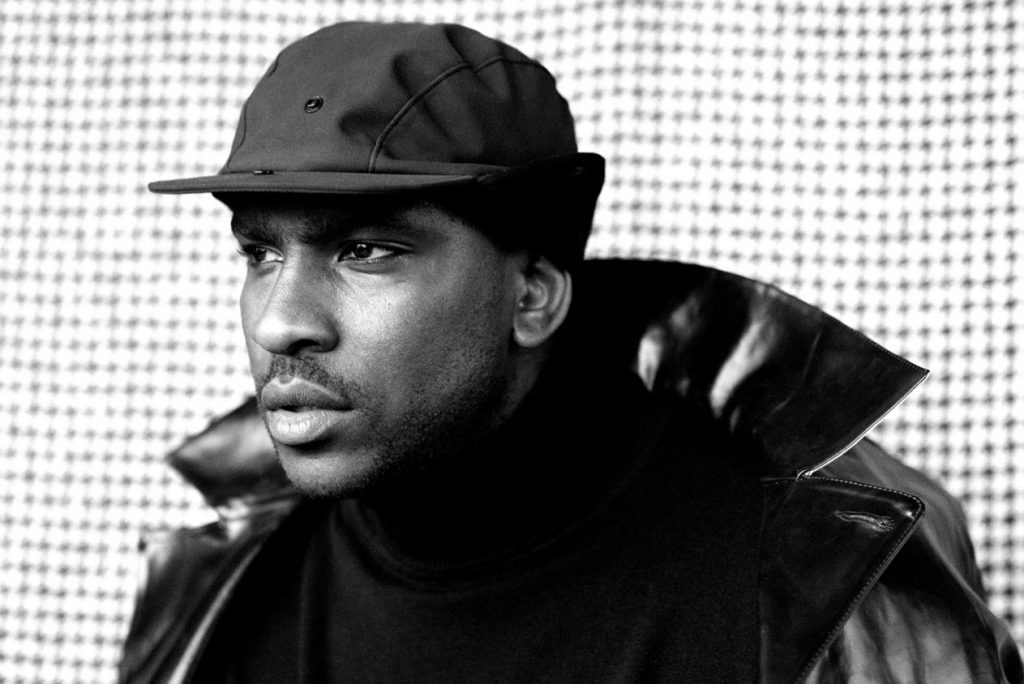 Jane Lazzara
Hey, remember in 2017 when this rapper named Big Shaq went onto BBC Radio 1Xtra and freestyled this strange song that became "Man's Not Hot"? Remember every "THE TING GOES QUACK" meme? Because I do. It turned out that Big Shaq was actually a comedian named Michael Dapaah and he was parodying a really specific genre of UK music. So I looked into it. And I kind of fell in love with it.

If you like rap, then you need to jump in on grime.

A little background on grime before we dig into my personal favorite grime songs. Grime started developing in East London in the early 2000s (which makes neighborhood cred matter A LOT). It gained popularity through mix CDs and pirate radio stations in the area. It's music born out of government neglect of poorer, typically diverse neighborhoods and 90s rave obsession. A big misconception is that grime is rap. It's actually not. While rapping is part of grime, grime is actually a subgenre of electronic music and takes influence from Jamaican dancehall music. Its big musical features are glitchy synth, boosted sub-bass, and that characteristic London delivery of its harsh, rapid fire lyrics. But what makes grime so unique is its incredibly fast pace. The average speed of a grime song is 130-140 beats per minute. Compare that to your average rap song, which is somewhere in the 90-100 beats per minute. Grime goes fast, goes hard, and gives insight into real British music culture. If you want to listen along with the article, scroll down to find an accompanying Spotify playlist. Enjoy!

Pied Piper – Ruff Sqwad: First on the list we pay homage to the start of grime in the early 2000s. Ruff Sqwad was a crew formed by high schoolers who had just gotten their first computers due to new school policies and messed around on FruityLoops 3. They got a lot of their notoriety from pirate radio stations in the area.

I Luv U – Dizzee Rascal: Dizzee Rascal's first album Boy In Da Corner started giving real cred as a genre and was incredibly influential on the genre as a whole. "I Luv U" remains one of the most memorable tracks on the album. The 19 year old took a track to show a different side to the love song: the gritty reality of relationships. The track is set up as a dialogue between him and his lover about all the things they hate over a punchy track that fakes you out at first, leading you to believe this song is much softer than it really is. Check out the video to get a sense of Dizee's vibe.
Bow E3 – Wiley: Wiley is a grime legend, if that's a thing I'm allowed to say. He came up in the grime scene around the same time as Ruff Sqwad, and is sometimes called "the Godfather of Grime." He's even been honored by Prince William with an MBE (Member of the Most Excellent Order of the British Empire, an order of chivalry), which is a huge step for grime, considering it's a genre that's still getting legal pushback for being performed. This particular track was released in 2007, and even then Wiley was defending his position as a local musician. The song addresses beef with a different rapper about crews and local terf. Seems petty and almost Godfather-ish, but the song is really, really good.

Shutdown – Skepta: Skepta is the first on this list of the Adenuga dynasty (siblings Skepta, Jme, and Beats 1 DJ Julie Adenuga pushing grime on the international stage). If anyone's going to bring the rest of the world grime, Skepta might be the one in the best position to do it. He and his brother have been making grime music for almost two decades now and built their own label. Skepta also has ties in NYC underground rap like the A$AP Mob. On this track he's supported by Drake, who's in both the intro and outro of the track. The song is meant to proclaimed specifically to America that British rap is here, and to Britain that rap is here to stay. Skepta shoots at backlash to Kanye West's 2015 BRIT Awards performance where 30 grime artists (including Skepta) joined him onstage to support British rappers against continuous censorship. If I had to pin the most important track on this list, I'd say it's this one right here. It encompasses everything about the genre—political statements, a strong belief in oneself, and black tracksuits.

Man Don't Care – Jme ft. Giggs: From the second of the three Adenugas comes one of my favorite tracks. Man Don't Care is a song that's less deep and more fun. Jme plays up this very street, rudeboy persona and just beefs himself up against haters, or maybe just for fun. Giggs' feature is flawless as well, and the two have a great style blend. And, on top of that, Jme showed that the best way to field off telemarketer phone calls is to spit the first half of his verse over the phone in a youtube video.

Shut Up – Stormzy: This particular song had been around for a few years as a park freestyle before being officially released on Stormzy's debut album. It's somewhat of a diss track—really a response to those who so believe that Stormzy doesn't have it. Which, since this song has been released, Stormzy has headlined Glastonbury and become as well known of a name as Skepta on the international stage, so he clearly knows what he's talking about. The track calls back to old grime, which Stormzy considers himself the child of, and samples "Functions on the Low" by DJ XTC from Ruff Sqwad.

Next Hype – Tempa T: Tempa T is the hype man of the underground portion of grime. He's energetic in his music. He sounds like every other grime artist but on speed. This track has been called the anthem of UK underground. It's a pretty violent song all in all, but it was the one that put Tempz on the map and allowed him to become the unsung underground king.

Lean & Bop – J Hus: J Hus is a newer name in the scene, popping up in 2015, but by 2017 got a feature on Stormzy's album and this year being invited on stage by Drake. His music stands out because of its heavy lean on afrobeat and dancehall. "Lean & Bop" is less about meaning and more about having a good time. It's a good song to throw on and mindlessly enjoy.

Pow (Forward) – Lethal Bizzle: This song has so many features it's not even worth listing them all out. Once again, the song was response to beef with Wiley and was made specifically to make a song without him included. The beat wasn't even liked by the artists, and the song is just three minutes of taunts about what Lethal Bizzle described as a "proper war" between him and Wiley. The song caught fire when released and became really well known, but inevitably got banned from clubs because it started fights on the dance floor. It even has three sequels that Lethal B has made since.

P's and Q's – Kano: Kano was another one of those pioneers of the genre and "P's and Q's" was a big song for grime when it came out. While there's not much to say about the impact, because just like every big song at the time it pushed the genre forward to its current popularity, it's a really lyrically smart song. Kano likes word play and uses it a lot—most lines in the song have a double meaning, including the hook. It's about his image. He's street, he's sleek, and he's not slipping.

Street Fighter Riddim – D Double E: It took a lot of years for D Double E to release studio music, but he's been around UK jungle, garage, and grime for over 20 years. In every interview I watched researching for this article, either in the comment section or from the actual artists, D Double E was referenced. Like Wiley, he's got a legend status, but the underground variety. "Street Fighter Riddim" is fun because it's entirely references to the game Street Fighter and even samples different sounds from it.

DBT Remix – Lioness ft Queenie, Stush, Little Simz, Lady Leshurr, Shystie: Just because grime has mostly been a boys' club does not mean the girls have been sitting by and letting it happen. Lioness has a lot of good songs, but this one particularly touched me. The first release of "DBT" was a freestyle about colorism and sexism that has remained prevalent in UK music for years where male peers have been devaluing women based on their skin color. After letting that sit with the public, Lioness invited other artists that shared her views. Partially a callout and partially a power anthem, "DBT" ends in a message that I think sums up grime in it's push up to the top. "What do you know about power in numbers?"
If you want to add this playlist, you can find it right here!