By Matt Jarosinski
If you do a bit of digging under Spotify's genre tab, adorned by such staple genres as hip-hop, pop, rock, and anime, you'll find the the Student page. "What is on the Student genre page?" you may ask. Well, it features playlists such as Ride My Bicycle, a playlist that purports to provide "chill tracks to get you from class to class," and features tracks from Blood Orange, Tame Impala and Mac Demarco. In addition to this, the Student genre page features university specific playlists. For example, the Michigan Tailgate playlist features tracks by Lizzo, Travis Scott, and Luke Combs. Upon examination of these playlists, I got to thinking, what if there was a playlist for the well established tailgate tradition of UW-Madison, and what if that playlist crawled out the ninth circle of hell itself? 
"Woodpecker No 1" by Merzbow – Ah yes, I love to slam some cold ones with the boys while listening to the opening track of Merzbow's 1996 opus, Pulse Demon. Nothing truly gets me hyped for the game like listening to the sounds of the Earth collapsing in on itself. 
"Frankie Teardrop" by Suicide – Harsh noise tracks a bit too much for you? That's okay, you can also get pumped to harrowing screams courtesy of Suicide's 1977 debut, which features the track "Frankie Teardrop," a track detailing the decline of the troubled character of Frankie Teardrop himself. Under the immense and crushing pressure of supporting his family with his factory job, ol' Frankie commits horriffying acts of murder against them while the audience is treated to their dismayed and visceral screams. Just a bit later into the track we hear the screams of Frankie himself as he plummets into the depths of hell as eternal punishment for his crimes. Moments like this make "Frankie Teardrop" an absolute necessity for any successful game day party. 
Gwarek2 by Aphex Twin – I'd reckon it wouldn't be out of place for any proper tailgate playlist to feature some EDM. Wait a second, Aphex Twin is actually classified as an IDM artist? What does that stand for? Intelligent Dance Music? The genre name at least still implies it's something for you and your crew to get down and dance to, right? By any means, Drukqs, the album this track comes off of, is an IDM album, and this playlist would not be fully tainted if I didn't choose the most cursed track off said album. "Gwarek2," is not an IDM song, it's a healthy dose of some musique concrète with heavy undertones in dark ambient, featuring the sounds of what I can only describe as rusty sheet metal being heavily manipulated in the most unsettling way possible, perfect for any social gathering. 
"Rainbow Meat" by Chat Pile – What is a tailgate without some food? Well, Chat Pile serves up something beyond delicious with the track, "Rainbow Meat." The lyrics of this song are not exactly cryptic: vocalist Raygun Busch is telling the listener explicitly that he wants his pale lifeless corpse sent to Arby's to be cut into thin slices, slices so thin, in fact, that they're microscopic, unseen to the naked eye. All this is set to thick, dense, and sludgy noise rock instrumentation that should really get your appetite going as you wait for the big game. 
"Pena" by Captain Beefheart and his Magic Band – I'm going to set the stage for you: it's 1969, you're doing as they do in said year and you hear this track. Starting off with a bit of studio banter, "Pena" is a marvel of a song. If you truly wanted to, you could call the outwardly Dadaist piece post-music, but what truly matters is that the song is groundbreaking, just like the groundbreaking good time you're going to have at your tailgate as you listen to this fast and bulbous tune. 
"Hundreds Of Years" by Thinking Fellers Union Local 282 – Does the school week ever feel like hundreds of years? Well, I've got the song for you, crafted by San Francisco's resident avant-punks from the 90's, Thinking Fellers Union Local 282. You know the parts of the song where everything abruptly slams down? Think of those surprisingly terrifying pauses as the sonic symbolism of you slamming down your responsibilities as you and your good pals get festive.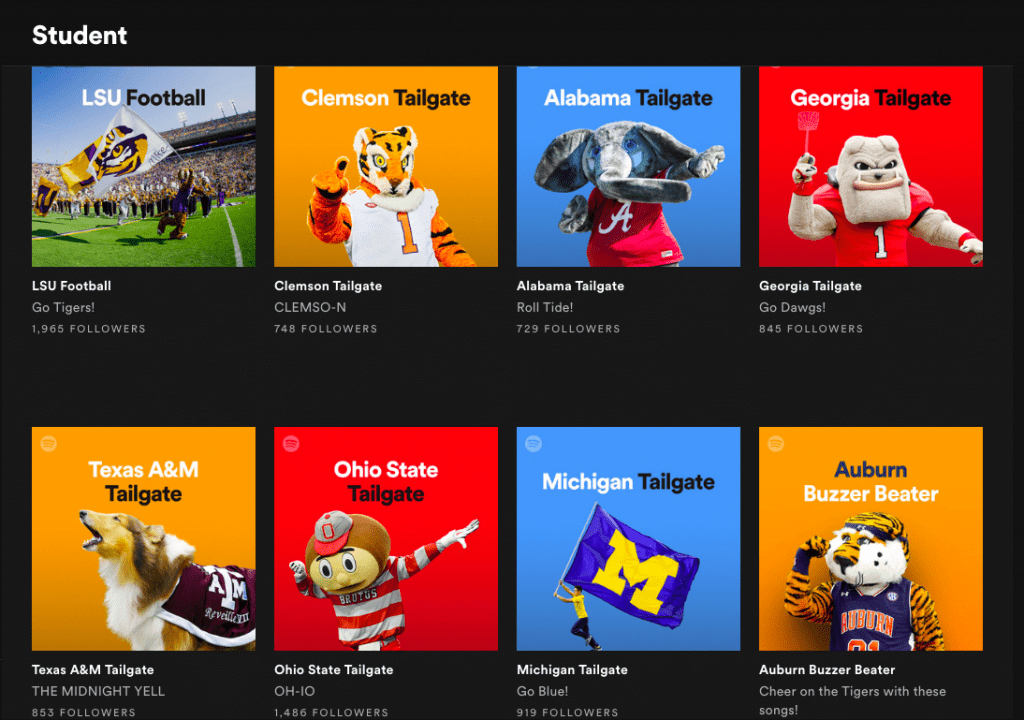 "Pee Dickey" by People Dick – Listen, I'm not exactly sure what is even going on in this one nor the context. I think this is a project of Sam Zurick, who you may know as the bassist of a number of bands crucial to the development of midwest emo, including Cap'n Jazz, Owls, and (briefly) Joan of Arc. Scratch that though, because you don't know that and I don't know that right now. All you know is that you're absolutely vibing to this 32 second masterpiece with the boys, enjoying its witty lyrics about sticking a ballpoint pen in your eye and its refrain of its title, which could have lifted straight out of a Ween song. 
"In The Colosseum" by Tom Waits – What do you know about Tom Wait's 1992 gloriously morbid triumph of an album, Bone Machine? I know that it contains at least one perfect song to mentally prep for some action packed sports, "In The Colosseum." Maybe you could mentally place yourself in the song while spectating the game. After all, Camp Randall is, by most definitions, a colosseum. Just try not to focus on the biting misanthropic lyrics of the song detailing the slaughter of whole families, given to you by Mr. Waits while he barks at you like a rabid dog.  
"Guilt Is My Boyfriend" by Giles Corey – Nothing's better than taking your significant other along with you to a real raucous tailgate party. But what if your significant other is the existential doubt and dread you carry with you every day? A fog of uncertainty so thick that when you lie awake at night it is not sleep that greets you, but the abyss of your own thoughts themselves. Guilt is my boyfriend? Me too, Dan Barrett, me too.  
"Poledo" by Dinosaur Jr. –  If you can't tell by this point, I don't go to many parties. That being said, I'd imagine that it wouldn't be out of place for a tailgate to have at least one indie-folkish type song on the docket, and "Poledo" might as well be that song. I'd say that most indie-folk songs are, at the very least, a bit sensitive, but this is not true of "Poledo." This song begins on edge, skeletal and a bit spooky, if you will. It could be described as a harrowing ballad. But you just wait, the song proceeds to pull a jumpscare of harsh noise, and spends the rest of its duration becoming a full on dark ambient track. If you want to slow it down a bit, maybe get a little introspective before watching the Badgers out there on the field, I would recommend this gem.  
"Crematoria" by Frail Hands – Look, football is an aggressive sport, so why not listen to a bit of the malevolent and aggressive genre of emoviolence at your tailgate? Coming off of the band's 2017 self titled debut, "Crematoria," is one of many blistering tracks on this 10 song, 15 minute ragefest of an album, which should get the blood of almost any partygoer with a pulse pumping. 
"Confused!" by Kid Cudi – A common thread in many of the collegiate playlists constructed by Spotify is the inclusion of at least one Kid Cudi song. What's also common is that none of those songs are taken from Speedin Bullet 2 Heaven, Kid Cudi's polarizing 2015 venture into alternative rock, grunge, and (almost unintentionally) noise rock. Truly, any game day incomplete without a track off of an album so utterly, lethargically fervent that you are left concerned for the artist's well being. 
"Excess" by Melt Banana – Your tailgate is nearing its end, and what will you play while you and your good friends wind down? If your answer to that question is not one of Japan's premier noisecore bands, Melt Banana, I am afraid that you are objectively wrong. There is nothing that cements a good time like hearing the frenzied chaos of the 1998 noisecore classic Charlie. In addition to being an excellent noisecore album, Charlie features some great harsh noise and sound collage tracks which would be right at home with the contents of this playlist. 
Check out the playlist on Spotify below.