With the 2023 NFL Draft just concluding, we look ahead to the 2024 NFL Draft and the QB's that headline an exciting class.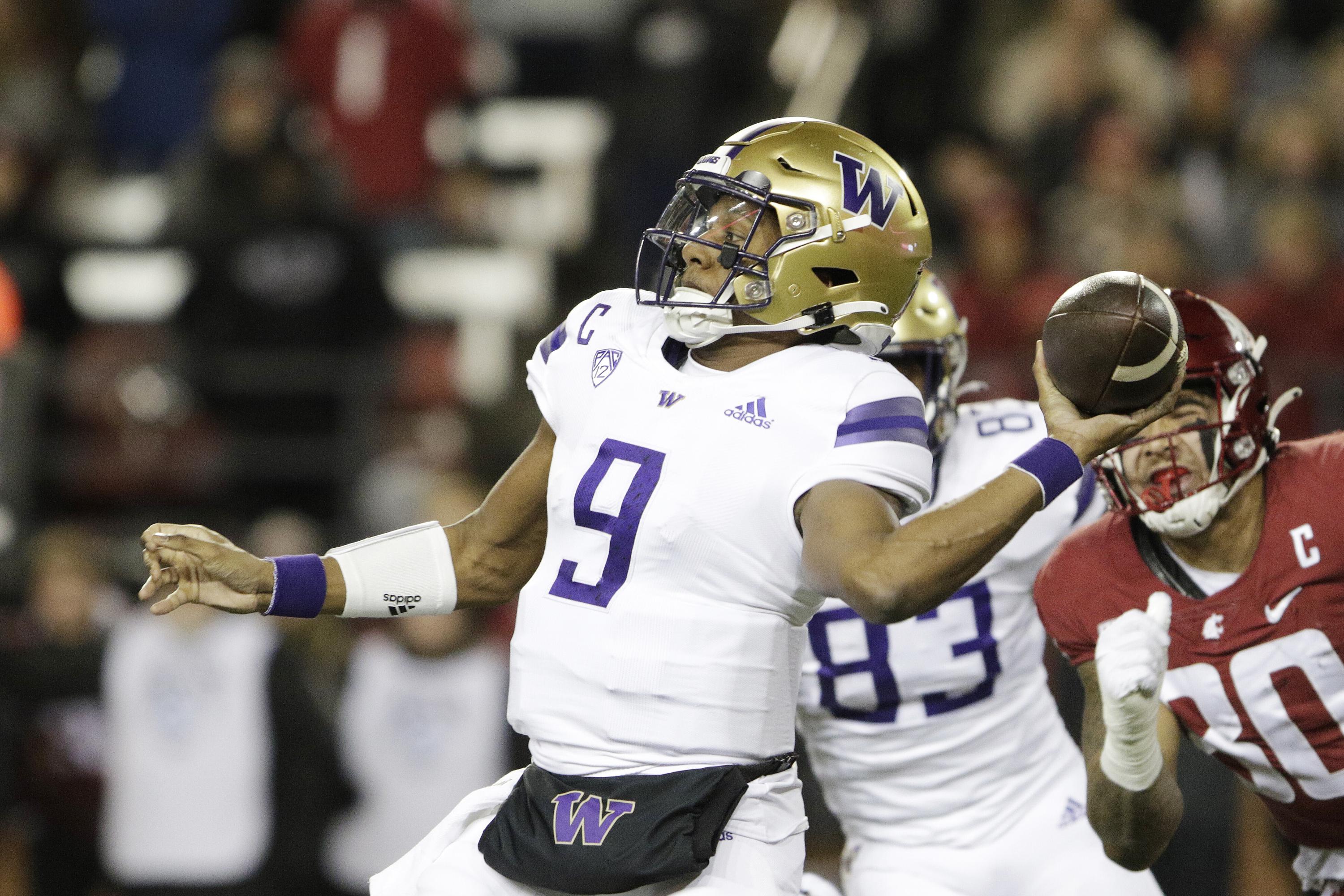 By: Sam Berlin
Although the 2023 NFL Draft has just concluded, it is never too early to look at some top prospects for the following season. Of course, these rankings have high potential to drastically change, but if the status quo is maintained here are the top quarterback prospects in the 2024 NFL Draft:
1. The consensus number one is undoubtedly USC's Caleb Williams. Weighing in at 6'1 and 220 lbs he has enough size in today's league that will not worry scouts. He is rated as the top prospect largely due to his ability to extend plays like Bryce Young, yet with potentially better accuracy and an extremely impressive rushing factor as well.
2. Drake Maye is the only other prospect here that gets any conversation of being potentially better than Caleb Williams. Maye is the brother of University of North Carolina basketball legend Luke Maye, and possesses even more athleticism in a different sport for the same school. He stands at 6'4, 225 lbs and uses that size extremely well. His accuracy and running ability gives him a chance to be the top overall pick next year.
3. Even with an inconsistent and strange resume, Washington QB Michael Penix Jr. takes the 3rd spot. With his 6'3, 216 lbs frame certainly not a factor of detraction, the huge arm and should-be Heisman contending statistics should be enough to land a first round pick. This comes after a season in which Penix played injured and did not look like himself with the Indiana Hoosiers. With a transfer to a contending roster and better health, the first round grade is almost unanimous.
4. The final quarterback with consensus first-round preseason grades is Texas QB Quinn Ewers. Ewers is coming off of a season in which he played well while on the field, yet a collarbone injury kept him out for a large portion of the season. At 6'2, 204 lbs and a freshly mullet-less hairstyle, Ewers has a new look and attitude for 2023. He is famously known for achieving a massive NIL deal at Ohio State, and transferred to Texas a season later to win a starting job in his home state. Ewers has incredible natural arm talent and an ability to make quality NFL throws from all over the field, with a healthy season and some improvement in the turnover categories, a mid to late first round pick is a very strong possibility.
5. Maybe an underrated pick, but Tulane QB Michael Pratt comes it at 5. At a solid 6'2 220 lbs, Pratt can fit the new and old NFL ideal molds at the position. An accurate passer with a rushing ability that can catch defenders off guard, Pratt was a major piece of a Tulane roster that won a New Year's Six bowl game this past season. The QB chose to stay at Tulane after early transfer buzz, yet stayed at a school that was improved enough on the offensive line last year to allow for NFL level numbers to build. Assuming the offense can play similarly, Pratt would be a great addition to a needy NFL roster as a likely 2nd round talent.