Author: Zach Adams
Rounding out Snake on the Lake's lineup are Chicago noise-rock outfit Melkbelly.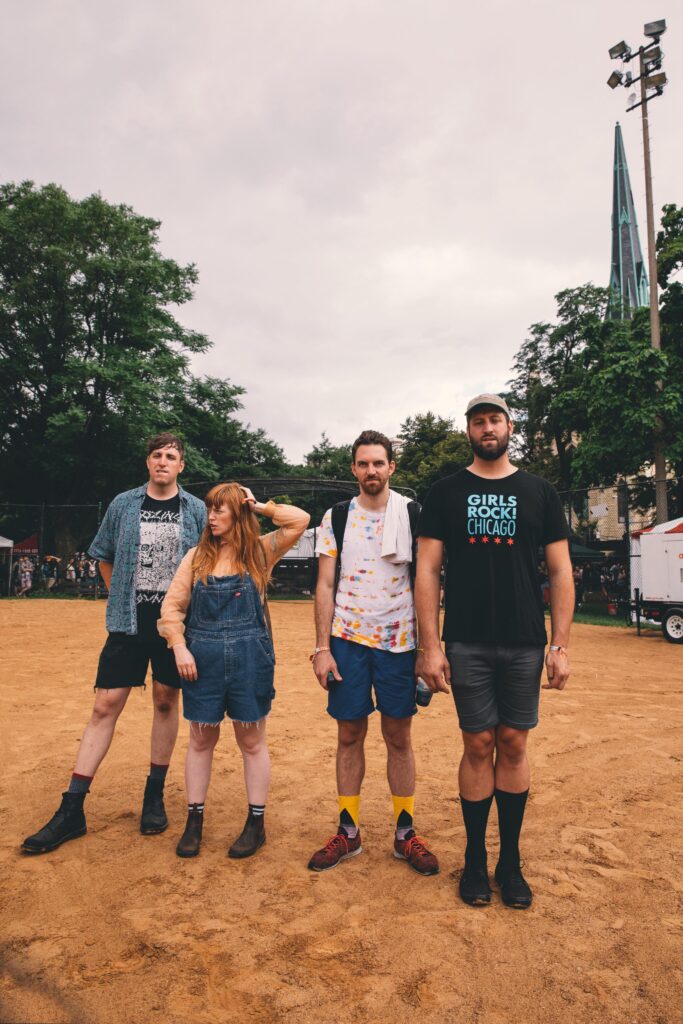 Riding off the success of their 2017 debut album, Nothing Valley, the Midwest natives have had a banner year so far. Aside from a stint at Pitchfork Music Festival, the noise-rockers also recently opened up for Foo Fighters at Wrigley Field in their home city. Fusing thought-provoking songwriting with brash, in-your-face musicianship, Melkbelly revel in all things rowdy and chaotic. Despite their sound, the musical influences of the Chicago four-piece – lead singer Miranda, guitarist Bart, bassist Liam, and drummer James – range from the avant-garde jazz of Sun Ra to the DIY experimentation of Lightning Bolt. As Stereogum's "Most Exciting Rock Band" at SXSW, Melkbelly are sure to turn the terrace upside down and have everyone on their feet.
WSUM recently caught up with the band at Pitchfork Music Festival, where the band members discussed their Chicago roots (they all live within seven blocks of each other in the Pilsen neighborhood) and recording their 2014 EP Pennsylvania in a day. The band will also be hitting the studio this October to begin work on the much-anticipated follow-up to Nothing Valley. Check out our interview with the band at Pitchfork below, and be sure to catch them on the Terrace tomorrow night!